Grace Agnew
Associate University Librarian for Digital Library Systems
Rutgers University Libraries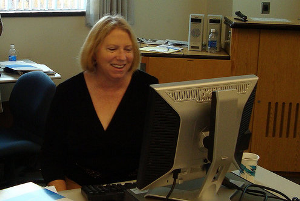 As co-principal investigator, Grace Agnew leads the technical team developing the cyberinfrastructure and tools for the Video Mosaic Collaborative. She is a designer and active participant in the development of metadata, the VMCAnalytic and the VMC workflow intervention tools. Grace Agnew is the principal investigator of the NSF-funded, Moving Image Collections, a portal to the world's moving image collections, a co-P.I. and technical lead for the New Jersey Digital Highway, a statewide cultural heritage portal, and NJVid, a statewide digital video portal, both funded by the Institute of Museum and Library Studies. She has published and lectured extensively in metadata, digital video and digital rights management. She has authored three books, the most recent being Digital Rights Management, a Librarian's Guide to Technology and Practice (2008) available from Chandos Press. She consults in the areas of data model development, metadata architecture, digital video and digital rights management.
---
Mary Beth Weber
Head, Technical Services Department
mbfecko at rutgers.edu
Rutgers University Libraries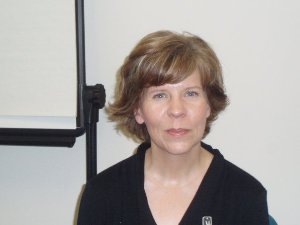 Mary's role in the project is to develop context metadata, ontology concepts and controlled vocabulary terms for learning styles and environments, forms of reasoning, and other analytic concepts. Mary Beth earned a Bachelor's degree in English and Art History from Michigan State University, and a Master's in Library Science from Clarion University of Pennsylvania. She has authored books on nonbook cataloging and the impact of electronic resources on users' information seeking behavior, and is currently the editor of the ALCTS Newsletter Online. After a long career as a cataloger, she has recently switched gears and has become Head of Technical Services, which includes both Acquisitions and Cataloging. This has been a big mid-career change, but has also been interesting thanks largely in part to her fantastic staff.
Mary Beth is the proud mother of two young daughters who enjoy traveling and outdoor activities with her. She has been married to her husband Rudy (an accountant) for almost 12 years.
---
Chad Mills
Rutgers University Libraries Programming Coordinator
cmmills at rutgers.edu
Rutgers University Libraries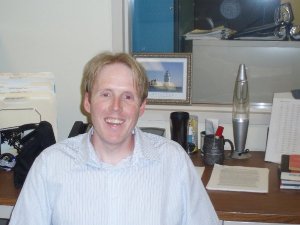 Chad is serving in a dual role with the Video Mosaic Collaborative. He is the co-developer and architect of the VMCAnalytic tool and the intervention workflow tool. He is also the architect of the VMC research portal which will provide international access to the VMC video collection on the libraries' RUcore repository architecture.
Chad graduated from Rutgers with a degree in Computer/Electrical Engineering. His current personal research interests include data visualization/representations and web service oriented technologies. In his free time, Chad enjoys hiking, mountain biking, cooking, photography, and traveling. He has particularly grown fond of the Hawaiian islands, but not the poi. Mahalo!
---
Tibor Purger
Director, Integrated Information Systems
Rutgers University Libraries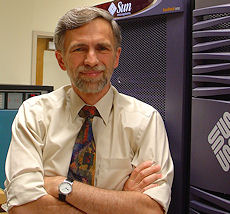 Tibor leads the Libraries IT department including web development. He holds an MS from The Johns Hopkins University in Computer Science and an executive technology management certificate from MIT. He started designing outreach tools in 1994 and has built major websites including several generations of the Brookings Institution's online presence in Washington, DC. He was among the early adopters of content management technologies and lectured about them in the nineties. He is interested in making information systems work for people – not the other way around.
---
Isaiah Beard
Digital Data Curator
isaiah.beard at rutgers.edu
Rutgers University Libraries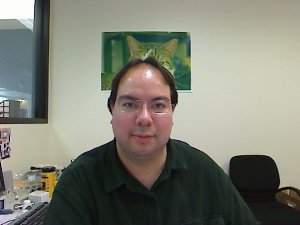 Isaiah's role for the project is to establish standards and workflow practices for the digitization and encoding of video assets. He also oversees the equipment design and operation to ensure that analog video is being converted to the correct digital formats for preserving as well as presenting through the analytic tool.
Isaiah's interests in digital assets begin with his avid interest in photography, and in the issues facing the field as it shifts from analog film formats into an increasingly digital landscape. He has researched and developed standards for the preservation of digital assets that have been adopted by a number of prominent agencies, including the Library of Congress, NASA Jet Propulsion Laboratory, and members of the Association of Moving Image Archivists (AMIA). An advocate of free and open source software and standards, he volunteers time to projects assisting aspiring artists, photographers, videographers and musicians in using these open technologies to their advantage. Isaiah's current active projects include NJVid, the New Jersey Video Portal; "From Page2Pixel," an online resource focusing on digital curation concerns; and advising developers of the Ubuntu Linux project in matters relating to file format compatibility.
---
Sam McDonald
Rutgers University Libraries Webmaster
smcdon at rutgers.edu
Rutgers University Libraries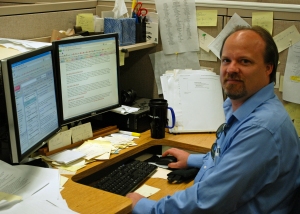 Sam supports the VMC project by configuring and maintaining the website's underlying Drupal architecture. He came to the Rutgers University Libraries Web Development Team in 1998 after obtaining his MLS from Indiana University's School of Information and Library Science. His current interest lies in understanding how cheap electronic book reading devices will impact libraries, book collectors, avid readers, and teaching and learning.
---
Mary Ann Koruth
Designer
Rutgers University Libraries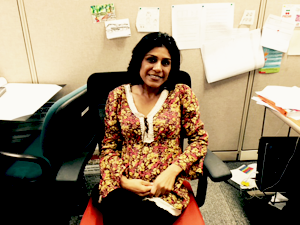 Mary Ann Koruth designed the visual layout and graphics for the Video Mosaic Portal. She has worked for Rutgers Libraries since 2011. She grew up in India and moved to the States for higher studies, earning a Master's degree in New Media Design from Indiana University, Bloomington. In her free time she pursues her passion, in writing fiction and journalism, and is currently enrolled in the MFA program in Creative Writing at Rutgers University – Newark.